Everyone's heard of the Institute for Advanced Study, even if they don't know much about it.  One day an IAS t-shirt appeared on the rack at Goodwill, and of course I had to have it. I mean, look at the thing: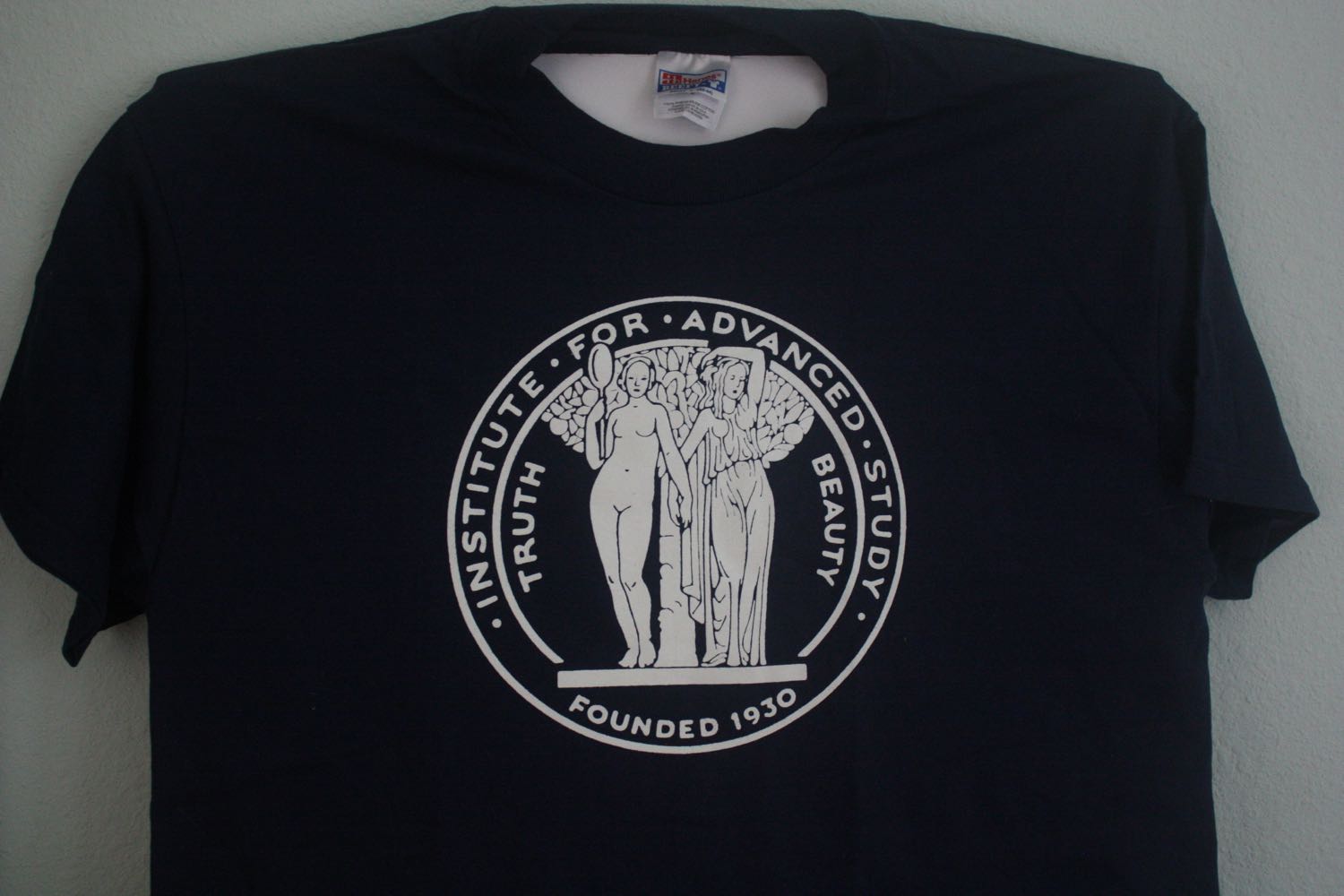 The question I had: why was there a naked woman on the t-shirt? And why was she holding a giant spoon?  I emailed the Institute at once.
The IAS is an independent postdoctoral research institute where leading scholars — and flashy up-and-comers — are invited to reside for awhile and pursue whatever theoretical research they prefer in mathematics, physics, economics, and more. The advancement of knowledge for the advancement of mankind: that's the mandate.
And the Institute is rolling in money.  Snagging Einstein as a permanent fellow in the '30s sure didn't hurt.  So the IAS actually had the time and staff to respond to some rando t-shirt question from the West Coast. In detail.
An IAS archivist solemnly informed me that the design on the tee was the Institute Seal, commissioned upon the institute's founding in 1930.  With input from the institute's director, the renowned French medallion designer Pierre Turin produced an Art Deco design of the twin entities of Truth and Beauty holding hands in front of the Tree of Knowledge.  For only Truth and Beauty working together can make the tree bear fruit.  It's a concept drenched in 19th-century romantic poetry.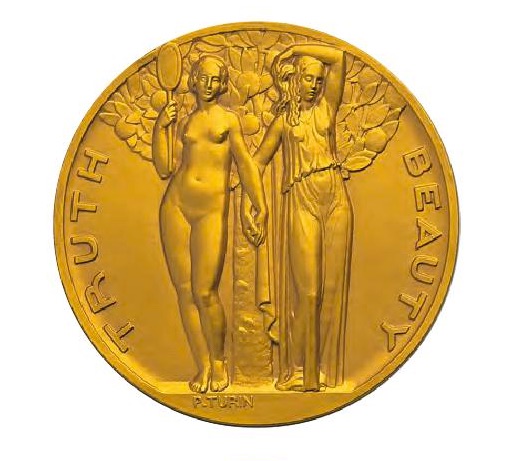 That Truth is a naked woman while true Beauty is clothed in artifice, however, is a world view so deeply French that I can barely stand it. Truth holds a mirror to reflect reality back to the world.  It only appears to be a giant spoon. Even on the actual medallion.
I love this shirt. The design is delightfully weird: like peering into the  id of another era.
And I've been tempted to wear it around town, which I rarely do with any shirt in my collection.
But sadly, it doesn't fit.  It may not even fit the IAS anymore.