Health care professionals like to kick out the the jams with a good t-shirt from time to time.  Tell me, if you worked for the Community Hospital of the Monterey Peninsula (CHOMP), would you have fun with that acronym from time to time?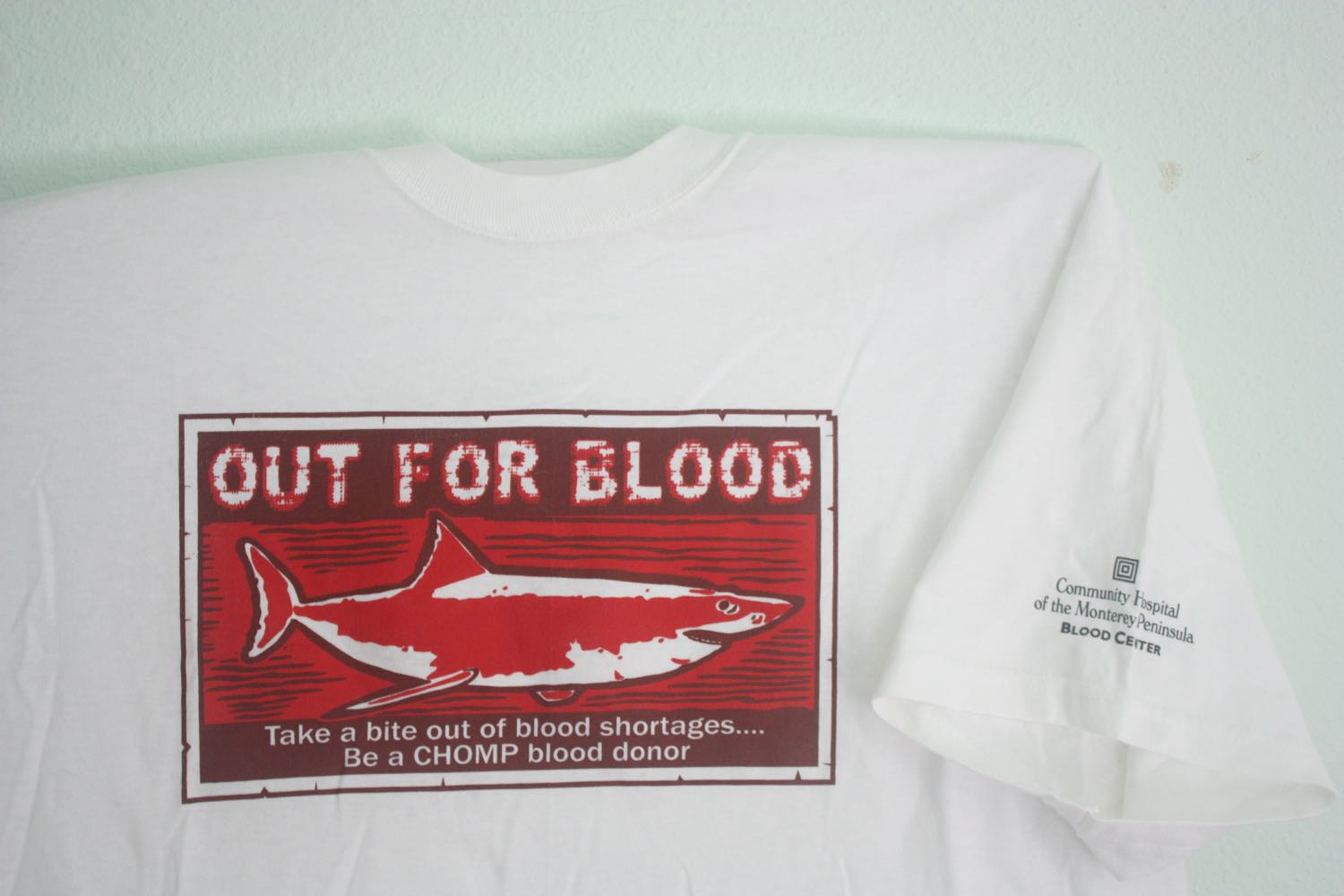 Of course you would.  It's a natural for blood drives.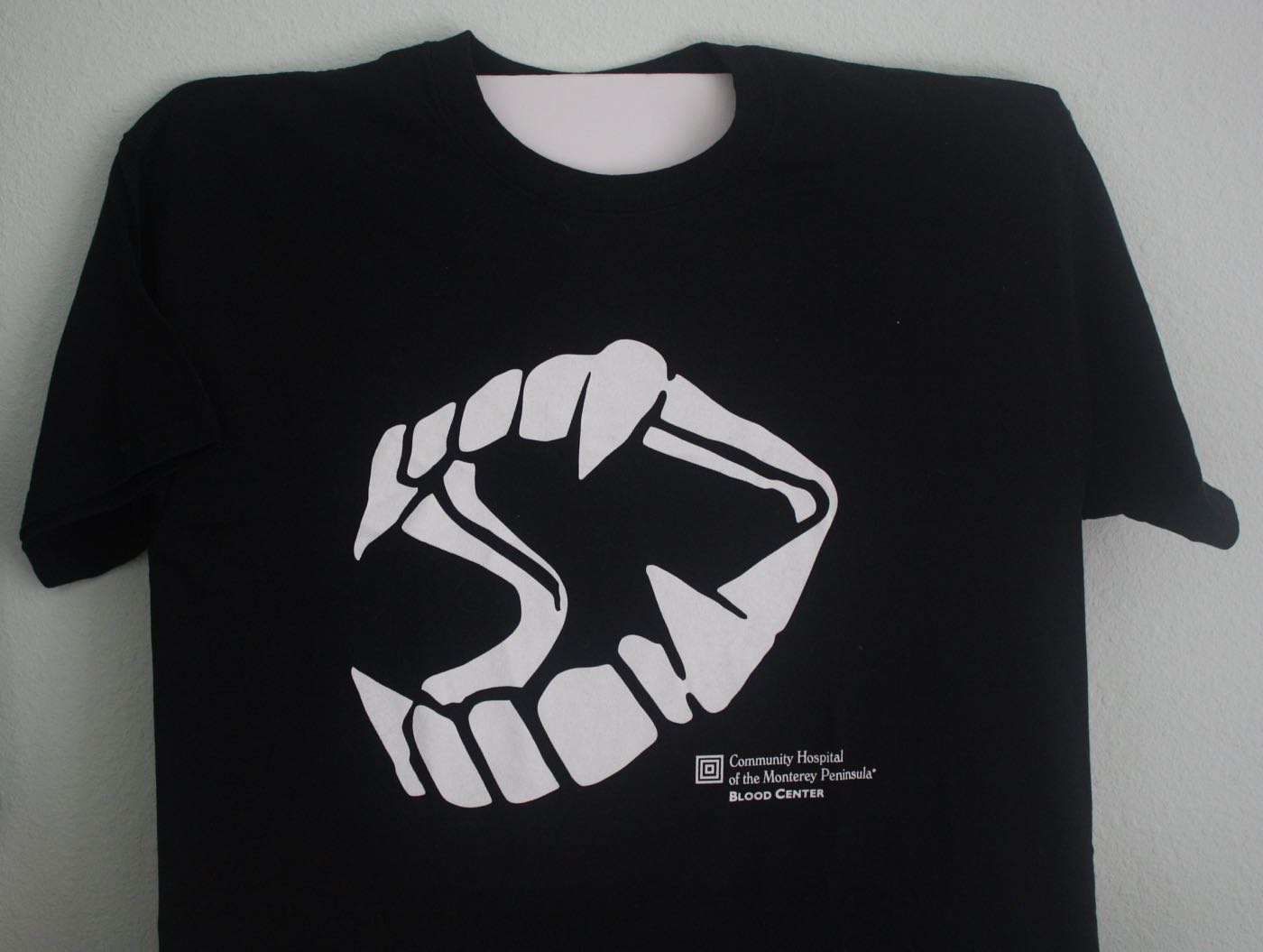 CHOMP had so much fun with that first tee that they rolled out an even more extreme blood drive tee a couple of years later. Remember, giving blood doesn't hurt a bit.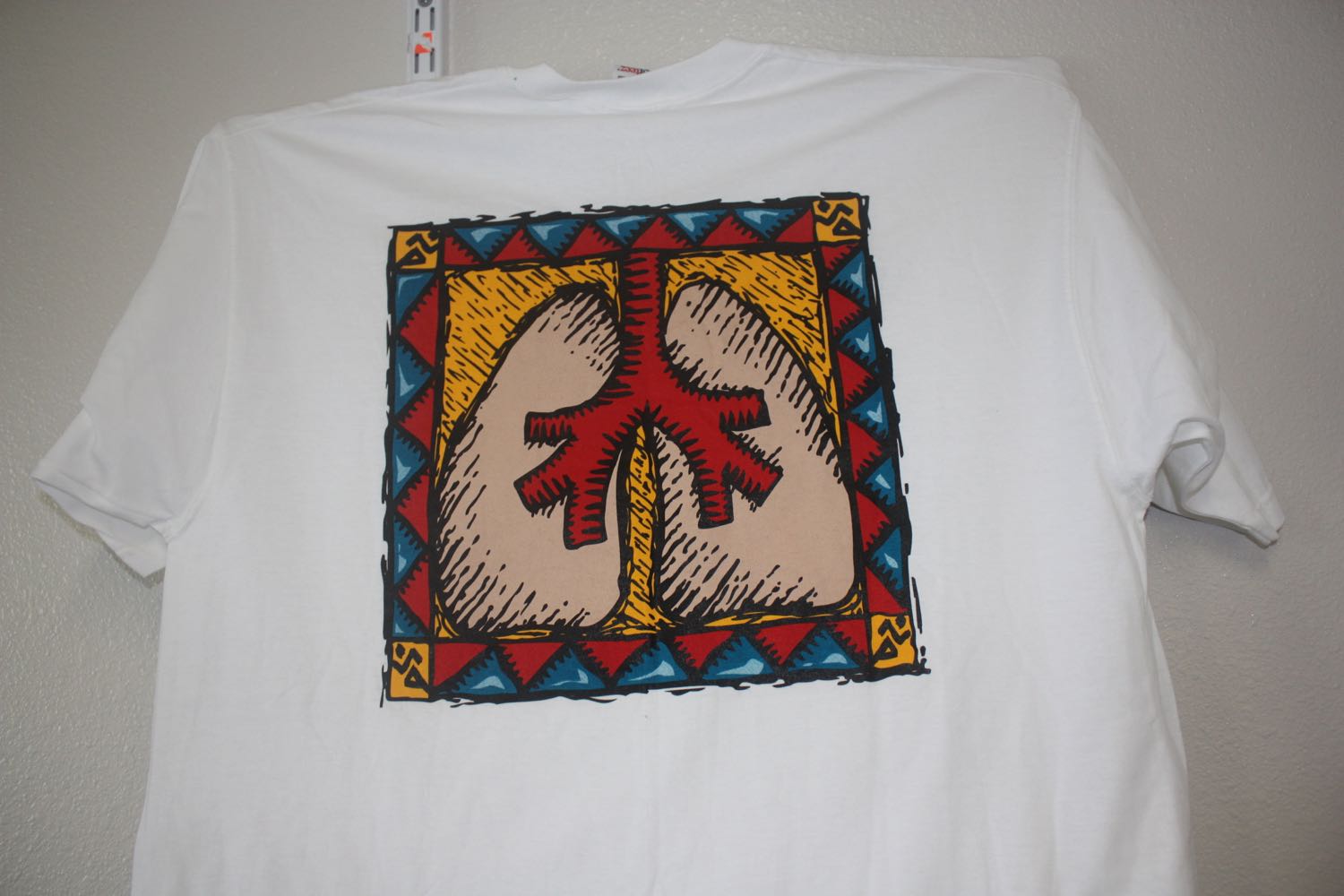 And why stop with the Blood Center?  CHOMP's Pulmonary Wellness program has its own tee — an arty take on the cardiopulmonary system that you can wear right over the real thing.
On my side of the Monterey Bay, the boys and girls at Dominican Hospital Radiology Department declares its edginess with a skull t-shirt.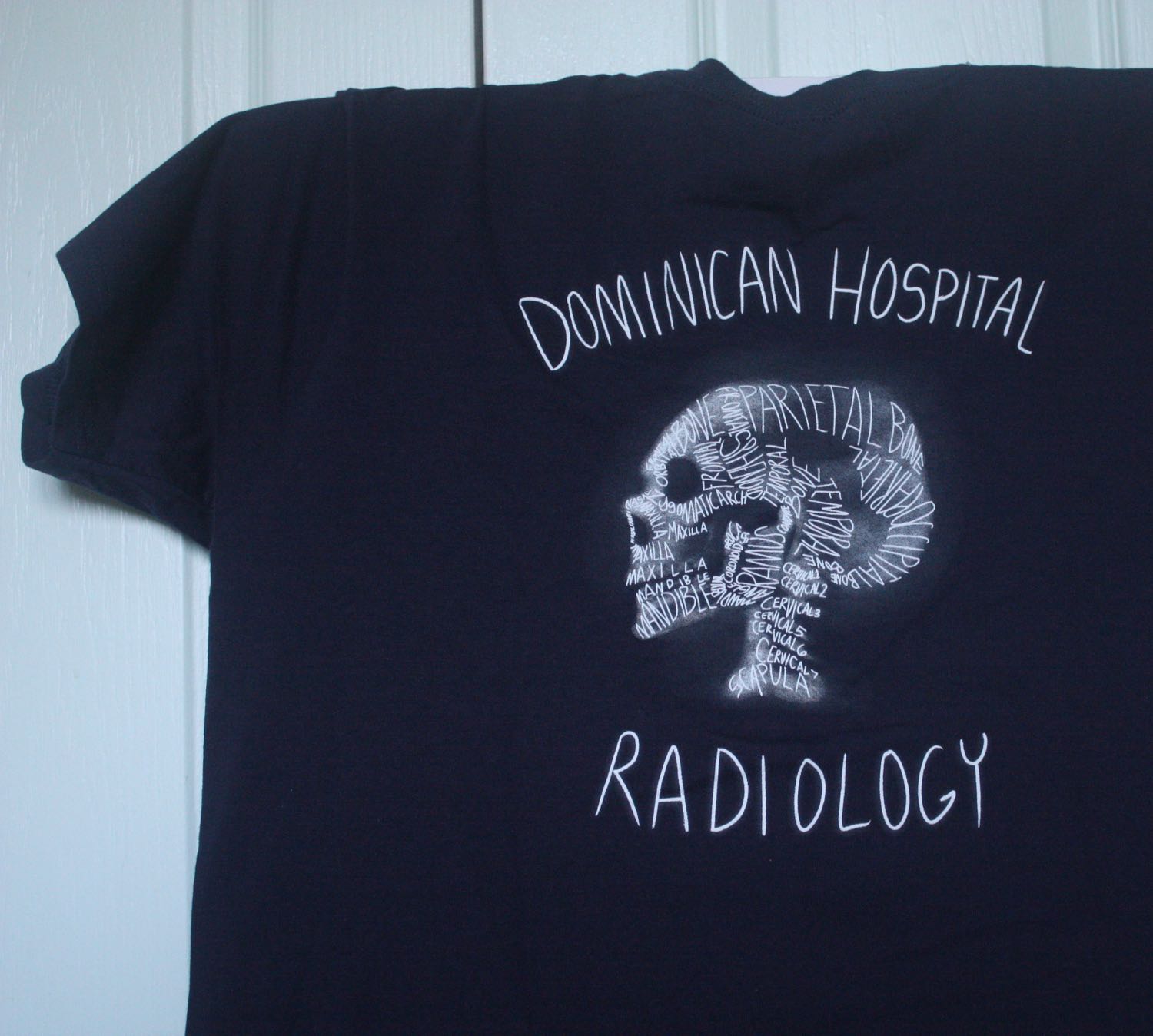 Skulls are popular on clothing these days, for reasons I'll leave to the experts today.  But this one is made up of the individual names of each bone in the skull, in proper position.  Very good.  Some have remarked that it'd make a fairly boss album cover.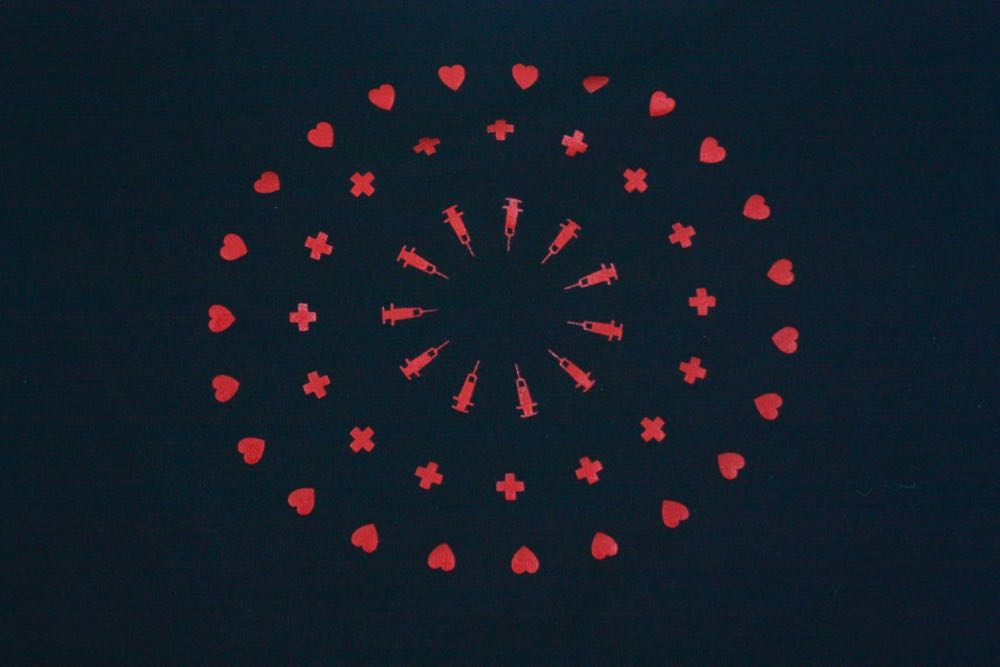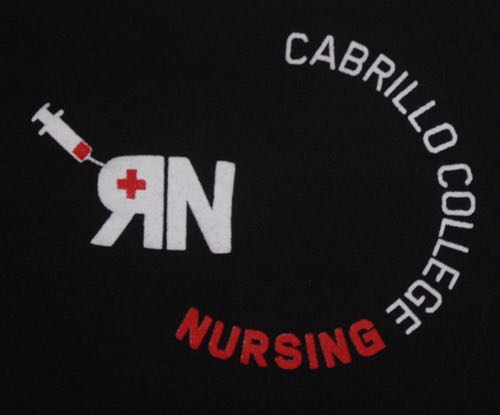 Down the road at Cabrillo College, the Registered Nurses training program offers a woman's sleeveless tee. Its design symbolizes the components of registered nursing: Love. Medicine.  Hypodermic needles.  Of all nurses, only RNs gives injections.
I hate needles.  They don't make me happy. Neither does the California Dental Association, which wants you to love a trip to the dentist as much as a trip to visit your dear old granny.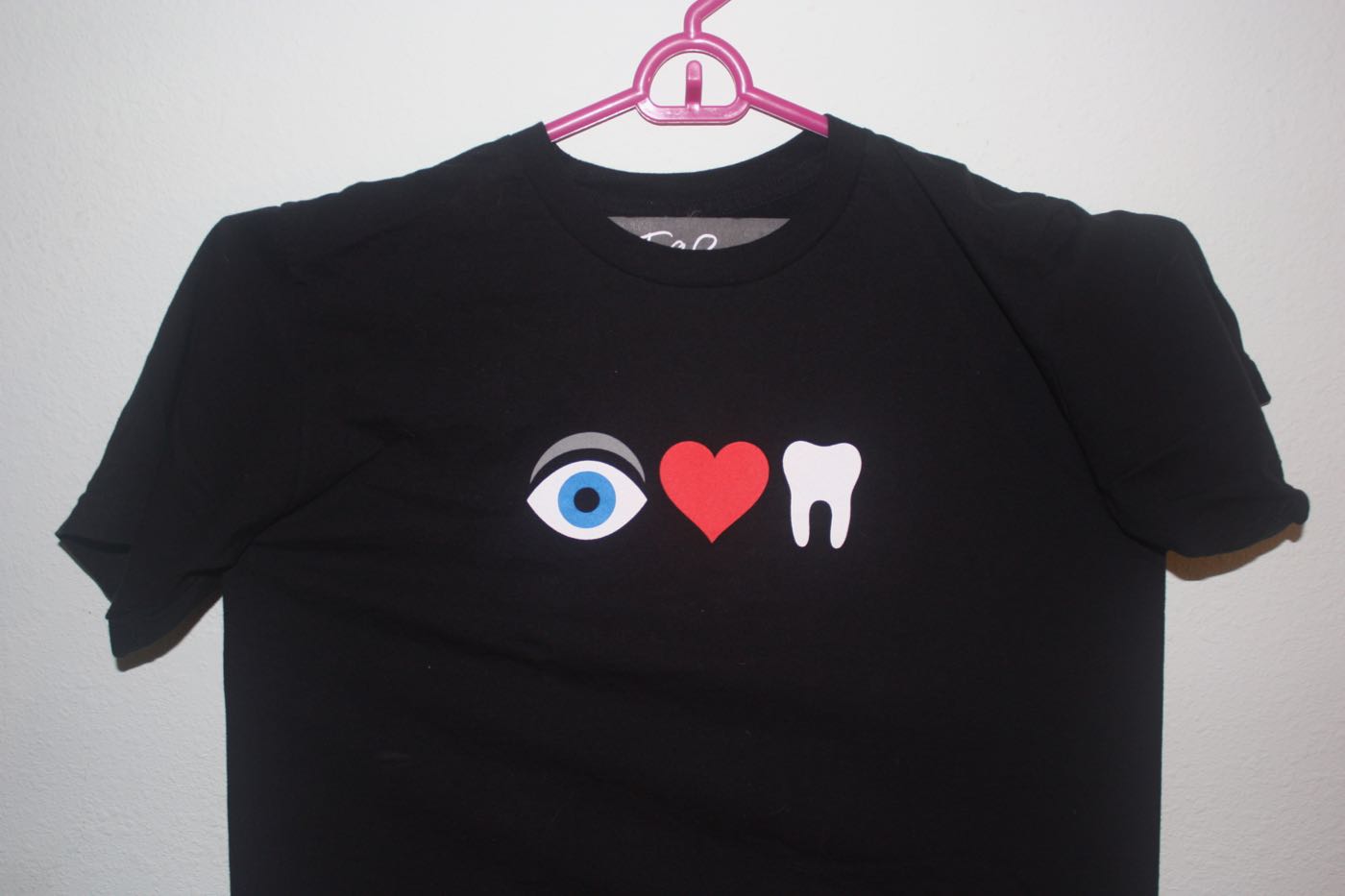 They made a cute t-shirt. Sadly, having sharp metal objects pushed into our mouths will never be as much fun as a plate of Granny's fudge. Even though Granny's fudge may _result_ in a trip to the dentist.