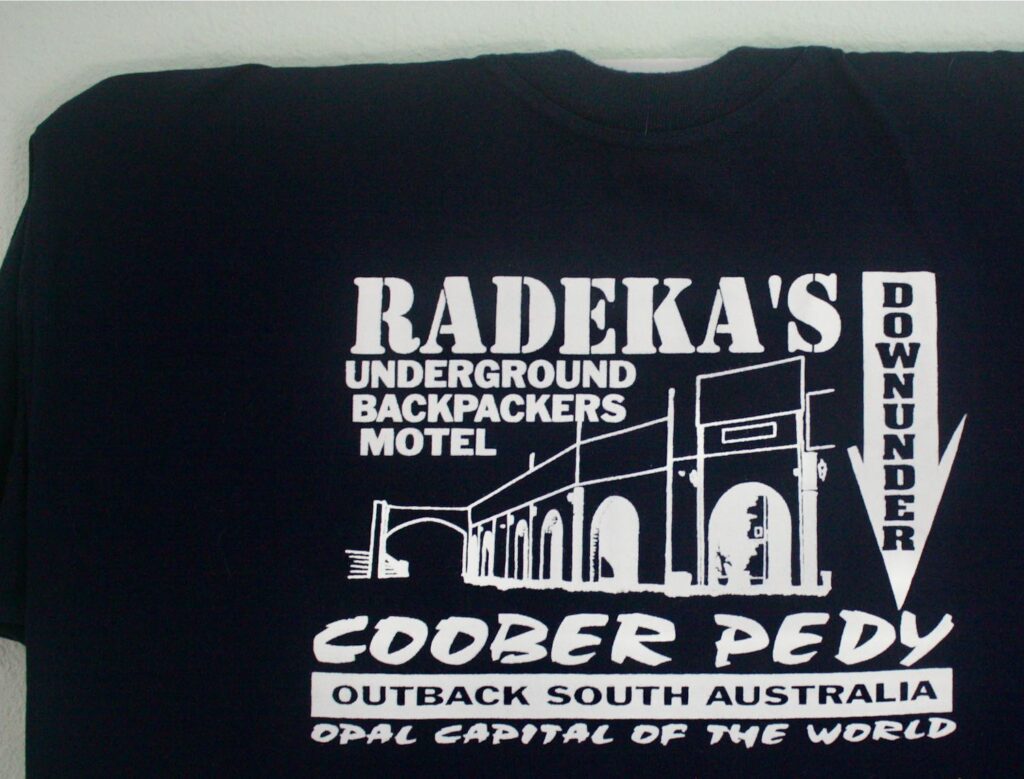 If you're a fan of bleak mining towns, head straight for Coober Pedy in the Australian outback. Bone-dry, treeless and nearly grassless, half its residents live underground to escape the blinding heat.
Coober Pedy' is a popular location for shooting movies about the end of the world (Mad Max: Beyond Thunderdome, 1985) or hostile alien planets (Pitch Black, 2000). Gee, I wonder why?
There's tourism. Why, God knows. But Coober Pedy has an airport, and a train, so the opportunity is there. The environs do resemble an alien planet, complete with strange artifacts. The locals make public art out of scrap metal; it doesn't tend to rust. A left-over prop spaceship from Pitch Black sits next to the IGA supermarket.
People only live in Coober Peedy because of opals. Opals have been mined there for a century, and in abundance. The soft soil gives up the gemstones easily — if you dig in the right spot. Abandoned mines and shafts (and scrapped old machinery) dot the landscape; watch your step at night.
To escape the heat, miners dug their own homes into the soil. Later, people converted abandoned mines for businesses or habitation. It's still the cheapest way to live in Coober Pedy. Today's high may be 120 degrees up top, but down below it's always cool.
Many things are underground: a bookstore, churches, restaurants, a museum, hotels, private homes of course, and more. "Coober Pedy," by the way, translates to "White Fella's Hole" in an aboriginal language.
You'll find Radeka's Underground Backpacker's Motel in downtown Coober Pedy by the Mobil station. Guests choose between three depths of accomodation: on the surface, conventional air-conditioned motel rooms ; three meters down, individual underground rooms with all conveniences; five meters down, budget hostel-style barracks with communal conveniences.
Send me a picture if you go. I'm not planning to.