I pick up a good tattoo shop t-shirt whenever I can. Tattoo artists make art — the good ones do — so the t-shirt should look good. It usually does. Would you bare your bodily canvas to the needle some guy who can't even draw a good t-shirt? I wouldn't.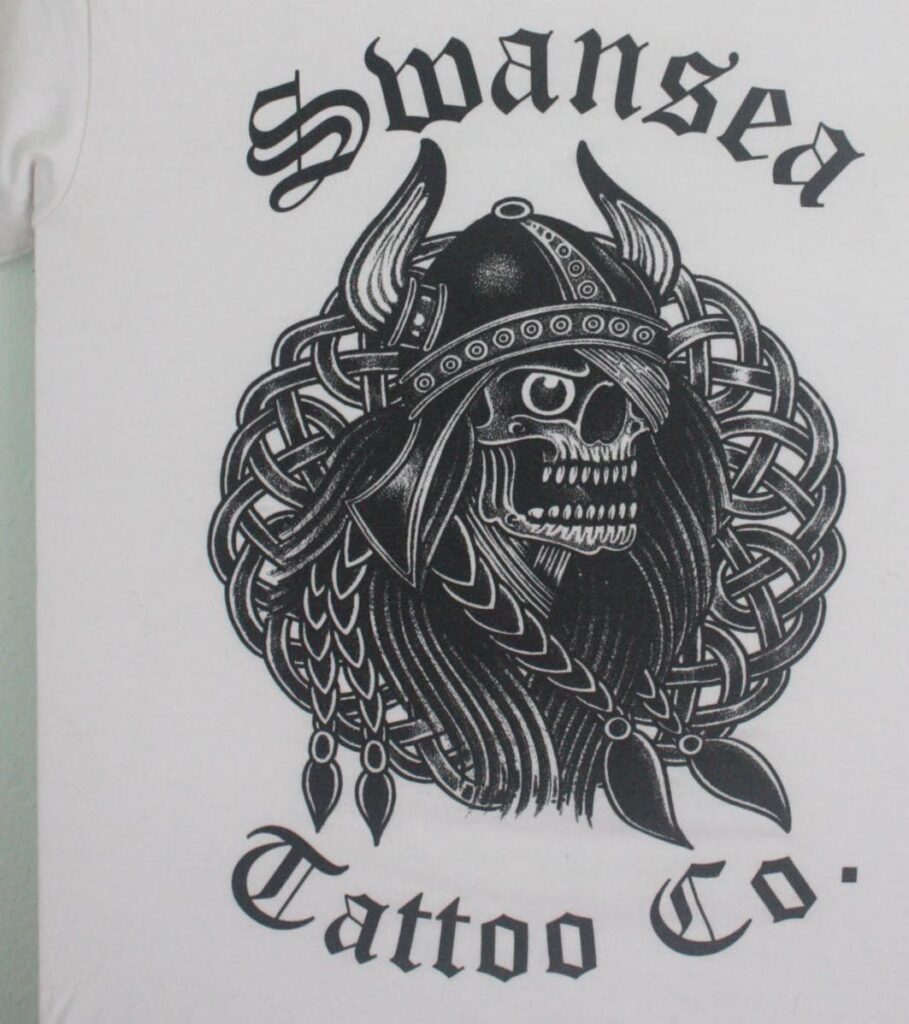 This t-shirt's from from Swansea, Wales, and its design is Celtic with a vengeance. The Swansee Tattoo Company does whatever your Welsh body-art aficionado requires: sure, skulls and monsters are always popular,, but why not make it a Celtic skull? Swansee Tattoo can do that for you. Or, a rather nice full-color tattoo of Angela Lansbury as Jessica Harper in "Murder, She Wrote." Or the White Rabbit from "Alice's Adventures in Wonderland."
Customer tastes change with the locale. But a ravening vampire dressed as a World War II German field marshal will impress practically anyone.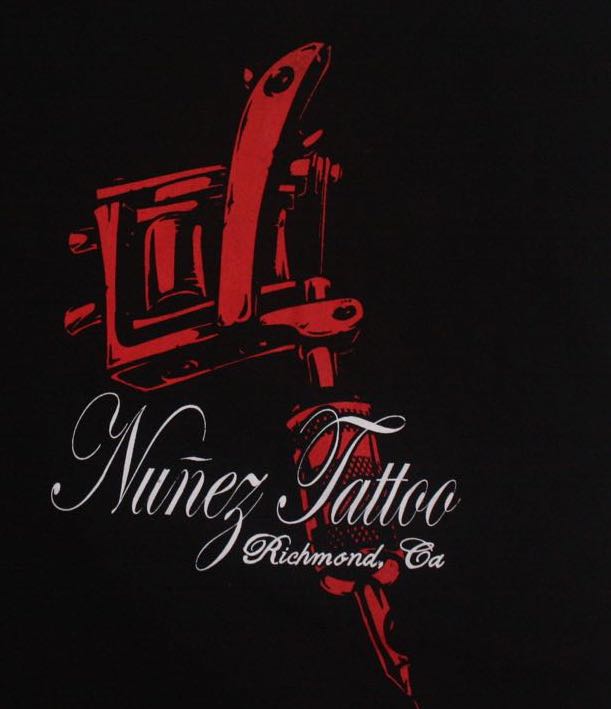 Sometimes the tattoo business just does a cool shirt and doesn't bother with the monsters and skulls. Mr. Nunez has a tattoo parlor in the gritty city of Richmond, California, but he wants you to know that his tattoos are nothing but class. Reviewers seem to agree.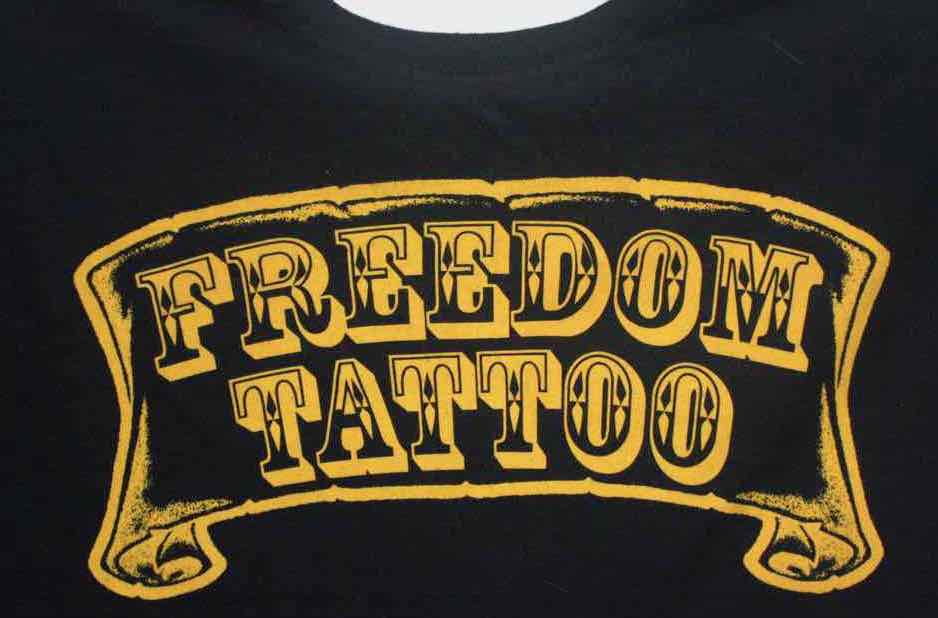 And sometimes it isn't class what you want to project, but what interests your prospective patrons — which for Freedom Tattoo included a lot of young, working-class men in the working-class agriculture and packing town of Watsonville, California.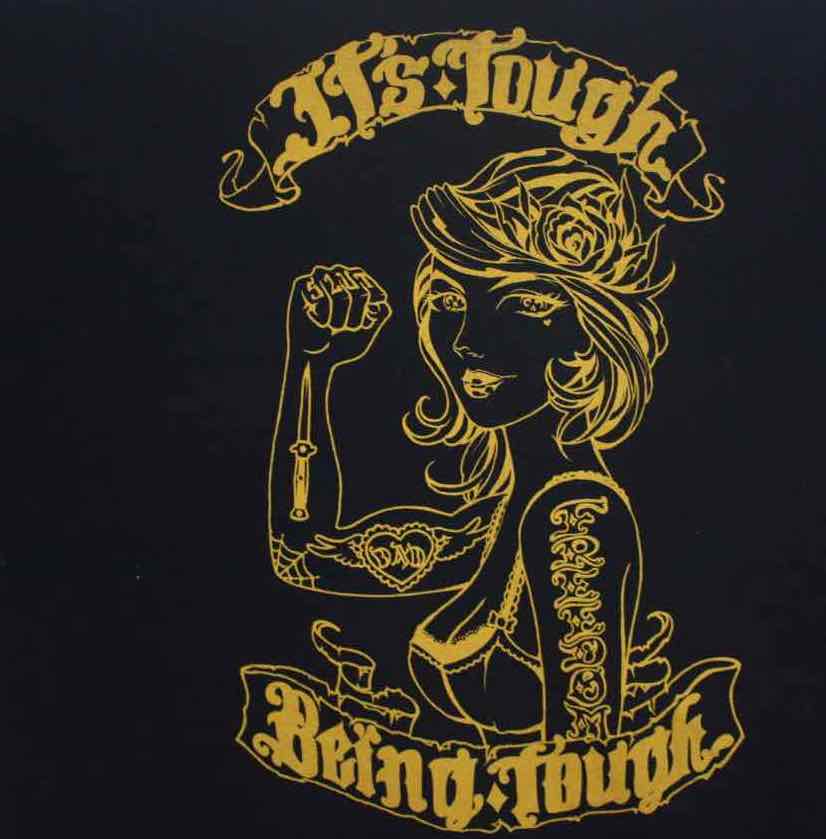 Freedom Tattoo was the first tattoo joint in town, and not that long ago — Watsonville doesn't have a lot of money. When they lost their space in Watsonville, Freedom Tattoo moved up the road to upper-class Aptos, California, which DOES have a lot of money. But not yet a tattoo business. So Freedom Tattoo was first again. It seems to have worked out.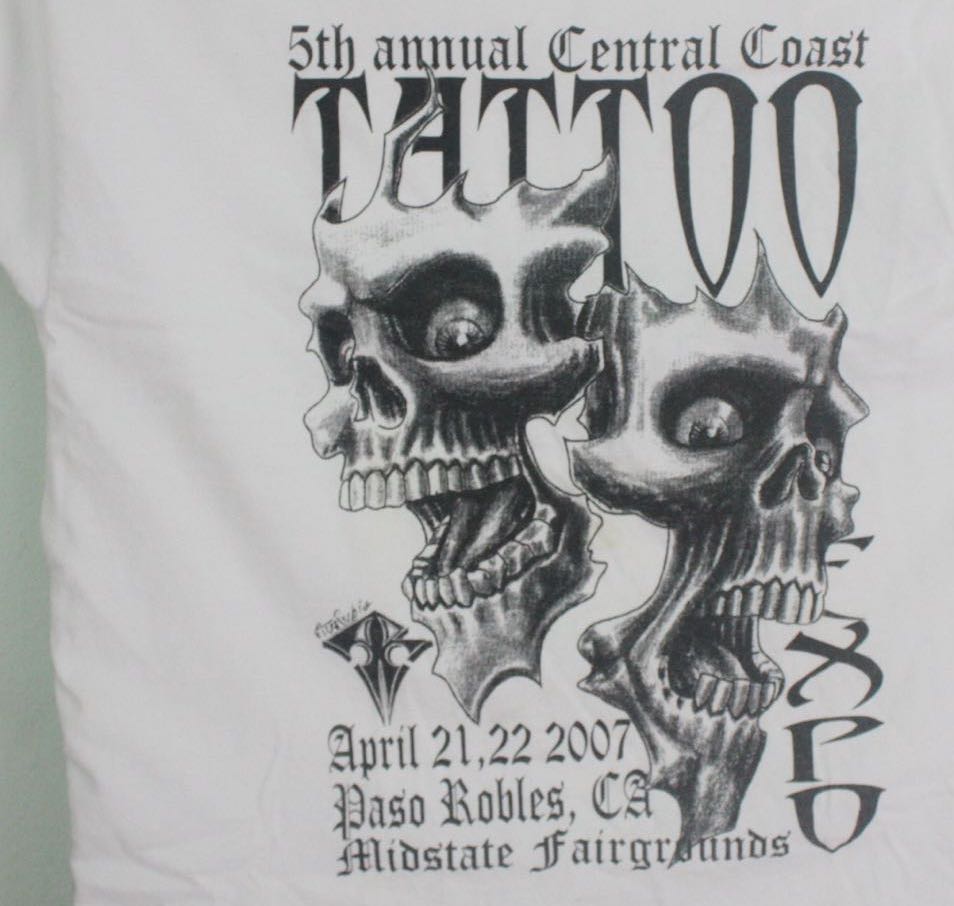 Another feature of the tattoo world: tattoo expositions. These expos allow tattoo artists to compete in tattoo competitions that offer both prizes and exposure. But expos are also temporary tattoo "shopping centers" with dozens of tattoo artists of all types set up and ready to work on customers. If you want a tat but also want to window-shop, tattoo expos are for you. local tattoo artists are there, and also artists from much further away, even out of country.
Tattoo expos come and go, and even relatively small communities may have one. And there's usually a t-shirt. The Central Coast Tattoo fest apparently came and went. But the Ink at the Bay Tattoo Expo for the Monterey Bay Area (California) has rolled along for many years. Tattoos are pretty common in these parts, and all sorts of people get them. Even respectable family men and women.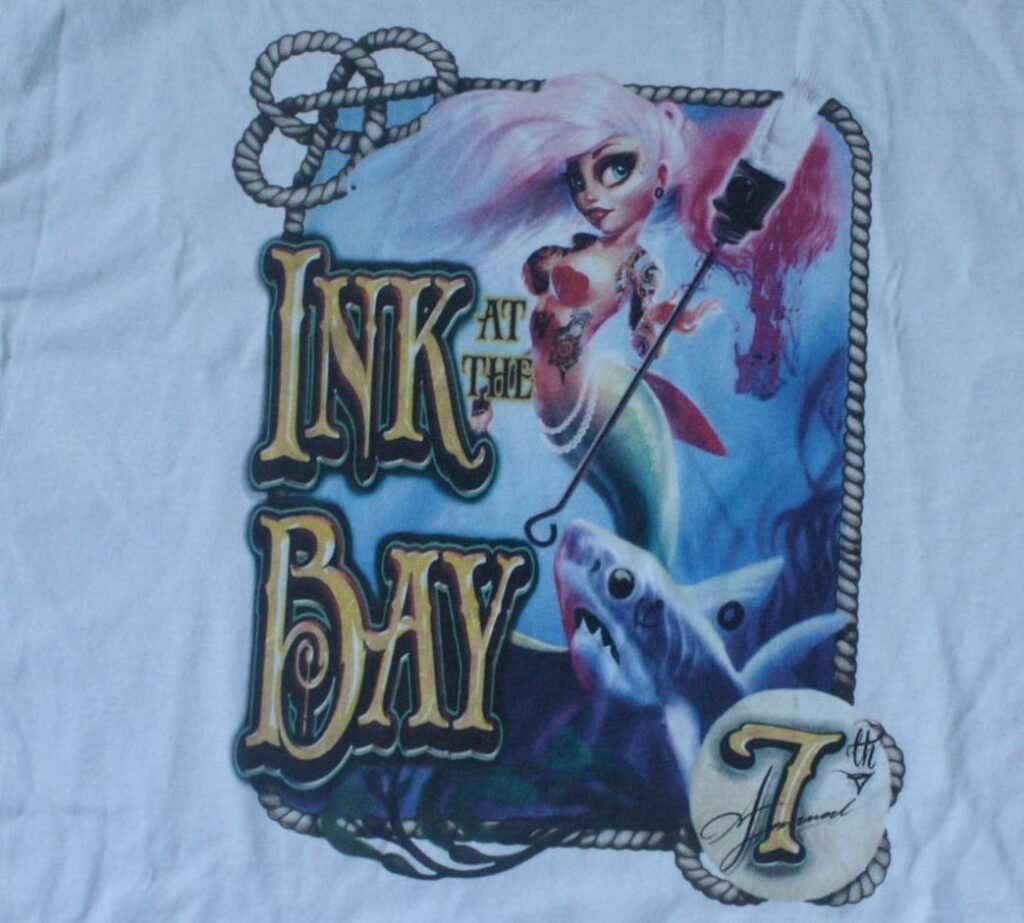 So Ink at the Bay made a successful jump to "family friendly event:" tattoo artists at the ready, of course, but also live music every day, food, a car show, and stuff for the kiddies: they can get a (temporary) airbrush tattoo, and more. Even the Ink At The Bay t-shirt is short on skulls and long on pretty mermaids wielding tattooing tools. Okay, there's a shark, but it seems friendly. Kids love sharks anyway.
I'm old; I remember when tattoos were for seamen and servicemen and motorcycle gangs and a few carneys. Yes, that was some town I grew up in. Now it's body art for the whole family, there to express your inner self, or to commemorate some important moment in your life, or just to tell everyone who sees you that you absolutely love the feature-length anime of Hayao Miyazaki.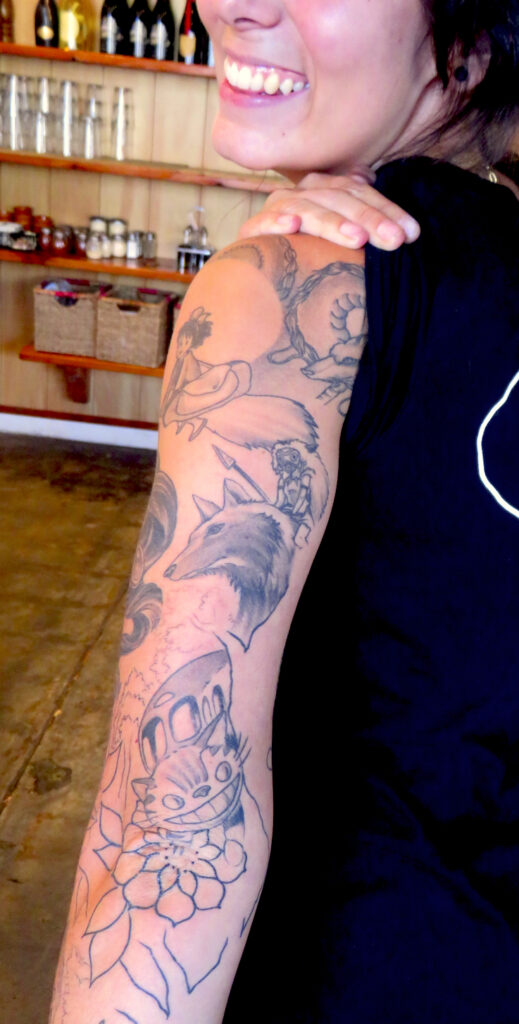 This was our favorite server at an Italian restaurant in town. I call it the Miyazaki Arm. Tattoo has come a long way.